Fast Bundle's best practices
Discount Supplements

Discount Supplements is one of the most dominant Shopify stores in the UK that sells nutritional supplements. One of their important selling strategies is selling their individual product as a bundle with great discounts. It's a good benchmark of using the Bundles page and Combo products.

Elicious

To see how the Bundle Builder and the Collection Mix and Match works, you can check Elicious . They're one of our favorite clients because they sell sustainable, environmentally friendly and affordable products, and they sell a lot of bundles via the collection mix and match bundle. Checkout how they're using Fast bundle.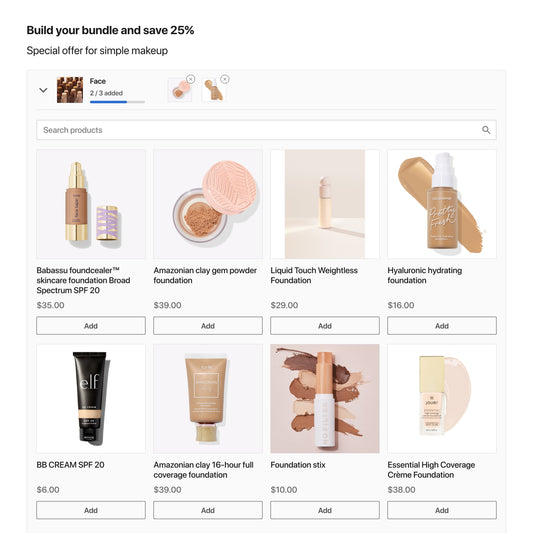 Build your makeup bundle
Do you want to buy your favorite cosmetics with a discount? You can go to the page of this offer and choose your favorite products from different collections so that you can buy these products with a great discount.
Go to bundle builder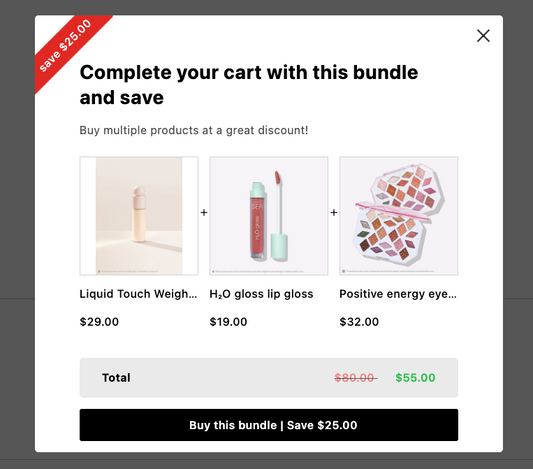 Cart pop-up offer
When customers add an individual product to their cart that is included in a bundle offer, as they enter their cart page, that bundle offer pops up to encourage them to buy the offer. It's a great tool to make sure that customers have seen the offer on that product.
Show pop-up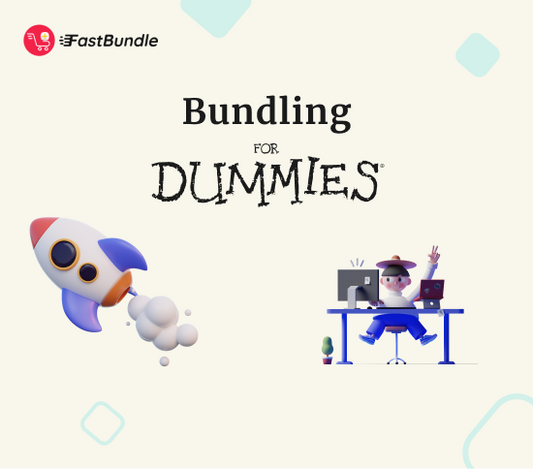 Essential keys to a successful upselling strategy with product bundling
Learn the basics of efficient product bundling to increase AOV (average order value). This article covers key principles for successful bundle offers, helping merchants upsell and cross-sell effectively.
Read article